Shampoo and conditioner aside, any product you place on your hair is going to coat the strands and cause buildup. Why do we shampoo our hair? We shampoo our hair to get rid of buildup in our hair. For some, shampoo can be too stripping.  Unfortunately, stripping can take away the hair's natural oils leaving the hair very dry even after conditioning.
To remedy the drying effects of shampoo, many women do a pre-poo treatments. The basis of the pre-poo treatment is to add oil or conditioner to the hair so that after shampooing the hair, some of the oil is left in the hair.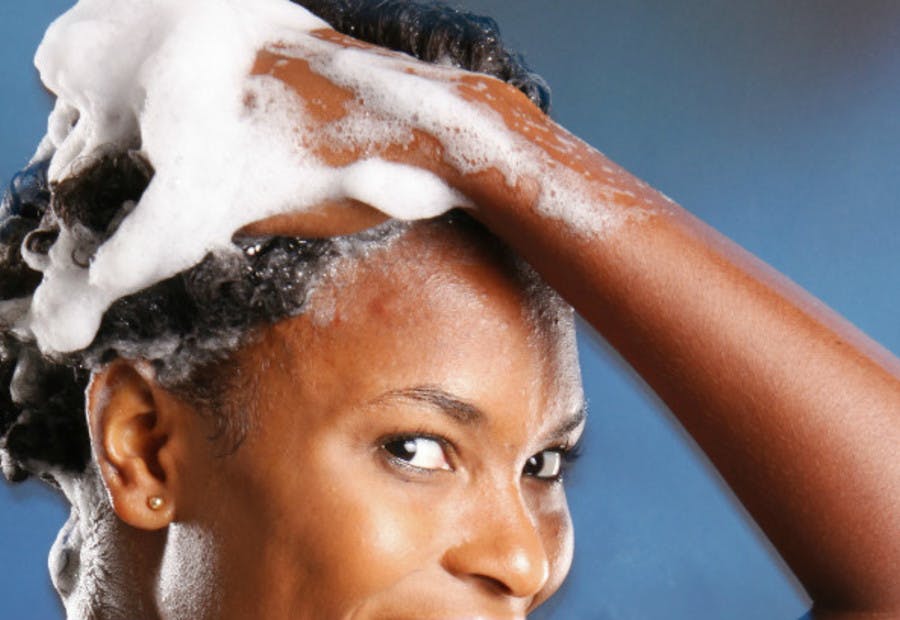 Pre-poo treatments could be viewed as adding more product to hair that already has heavy build-up. This could make it more difficult for the shampoo to clean the hair thoroughly. For example, you wouldn't come home from the gym, put lotion on and then hop in the shower, right? To most people that would be gross. Well, essentially you are doing the same thing to your hair when you pre-poo.
Here's why:
You already have:
Leave-Ins
Oils or Butter for sealing
Stylers
and Dirt on your hair.
No matter what you add on top of that, it probably isn't going to sink in very far. At least not far enough to make it to the hair shaft.

So, what exactly is the shampoo leaving behind when you pre-poo? Obviously it gets what is closet to the surface first and leaves what's under that layer on the hair strands. Imagine doing this for weeks upon weeks? This may be why some naturals experience build up or dull looking hair. It could also be even why some have to clarify their hair. Clarifying shampoo becomes necessary when your products stop having any effect on your hair.
So, the best approach to avoid or remedy having stripped hair after shampooing may be to:
1. Dilute the shampoo: Try doing 1:1 ratio of shampoo to water. You may even need to change to a shampoo that doesn't contain any sulfates as these can be very stripping.
2. Deep Condition: Try doing your deep conditioning after you shampoo; you can even use your regular conditioner. Just saturate the hair with conditioner and put on your shower cap. Finish washing and then rinse. Most conditioners only need 15 mins. (more or less) to work. (Great time to soak in the bath a bit!)
If the above still leaves your hair stripped, it may be time to change shampoos. The point is, leaving behind dirt and buildup on the hair isn't the best idea. But, as with all things, if it works for you, do it! Do what is best for your hair.
Do you pre-poo? With what? How is it working for you?